What is the service?
NHS England has developed an in school eyecare service for all children in special schools across England.
The service will enable every child to get the most from their vision, including sight test, and the dispensing and fitting of glasses – all completed on the school premises.
Why the need?
Children with special needs often have difficulty 'seeing the world' in the same way as other children – this service will help to identify these issues, and support teachers, parents and children to use their vision in the best way to help them with communication skills, mobility and independence.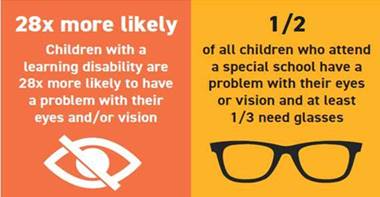 Want to know more?
Below you will find 3 films that have been made to show what the service will look like. One for schools, one for clinicians and one for parents and carers.