Come along to learn Scratch, HTML, Python, JavaScript, or just anything you need, and join us on the journey to becoming a Coder Sensei.
If you are aged 7-17 and would like some help learning to code, please register to come along.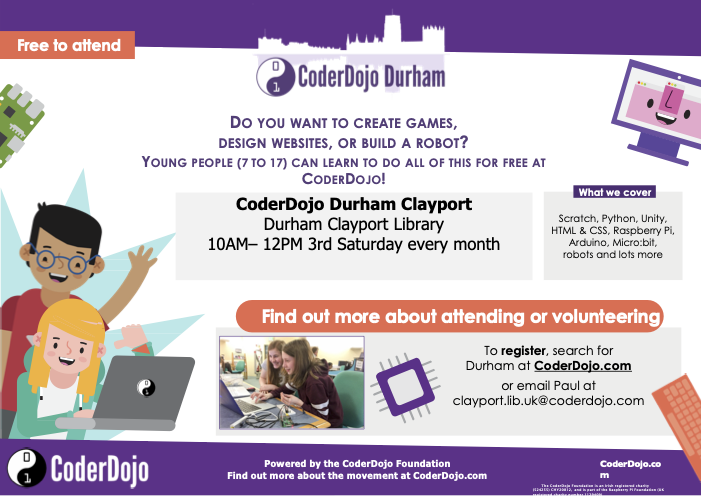 It's free for all participants, fully inclusive, and everyone is welcome to join, whether they are a coding expert or just want to know where to start. The dojo is located in the Digital media suite on the basement level of the library. There is  a lift to all levels of the library and standard disabled toilets are available on site and  a changing places. toilet is located in Freeman's quay leisure centre approximately a three minute walk away from the library.
If you have any reasonable adjustments you require, to make attending the dojo easier or more accessible for you, or queries regarding accessibility, please contact us by email at  clayport.lib.uk@coderdojo.com.
CoderDojo is about learning together, supporting each other, and sharing your knowledge. Our mentors are here to help and challenge you. Come and have fun.
Parents have to be present for children under 13.