Gateshead's Autism Information Hub is available to anyone with an interest in autism – parents/carers/family members, professionals, practitioners, or autistic individuals, with or without a diagnosis.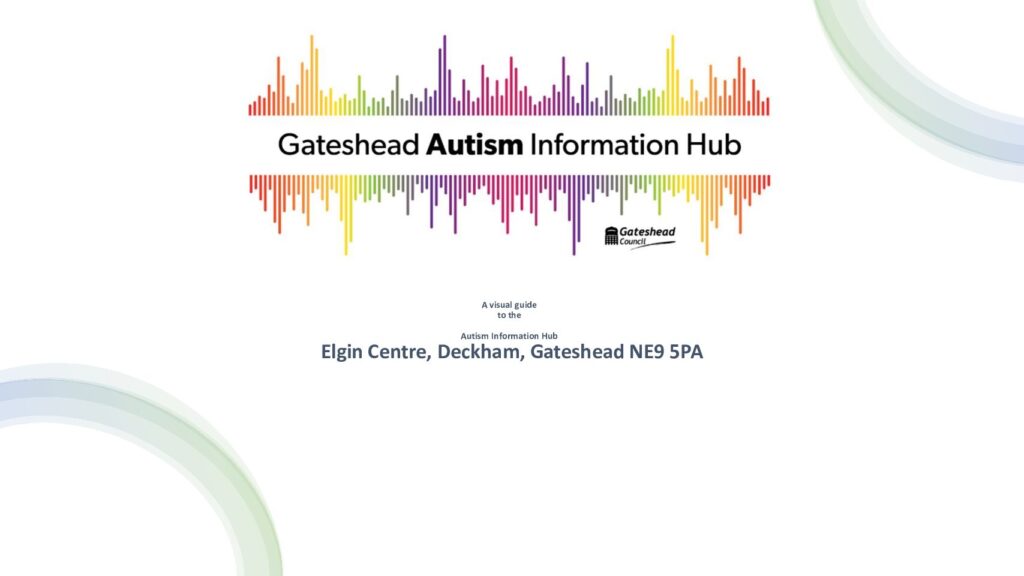 Regular professional contributors:
Alex Thompson (SEND Involvement Worker)
Karen Ruddick, Paul Swales and Leanne Hopper (Transitions)
Representatives from Early Years
Guest professionals from other agencies when available, eg SALT, Bowel and Bladder nurse etc.
The Autism Information Hub monthly drop-ins offer:
an opportunity to speak with professionals working with autistic children and young people, and to seek advice about any concerns you might have.
guidance on autism assessment and diagnosis in Gateshead
access to a wide range of books, information and resources on a variety of autism topics, including training, social events, group activities etc
a relaxed refreshment area where visitors can meet people and share experiences
guidance and signposting to appropriate support services and voluntary and charity organisations operating locally
free exclusive access to the sensory room for parents and carers attending the drop-in (children must be supervised by an adult at all times in the sensory room)
representatives from outside agencies who can advise on the help available from their services
Gateshead Autism Hub Facebook Group
Gateshead Autism Information Hub now has a Facebook Group for information sharing. The Hub welcomes parents and carers of autistic children, professionals and practitioners, autistic individuals and anyone with an interest in autism. You do not need to be a Gateshead resident to join.
Please join the group to access our resources, and feel free to share widely.
You can find the Facebook Group here:
www.facebook.com/groups/387109345806360
For further details please contact autismhub@gateshead.gov.uk
There no support group sessions available at the moment. Details of Gateshead's Autism Information Hub drop-in and parent/carer support group dates will be updated on this page as and when they start again later in the year.
Free car parking is available for the Autism Information Hub drop-in sessions and support group meetings.
Directions to the Elgin Centre can be found here: The Elgin children's centre.
A guide to claiming Child DLA (Disability Living Allowance) is available in person at the Autism Hub drop-ins or support group meetings.
The Elgin Centre also has a community cafe, a sensory space, play areas and toy library on site.
Click this link for more details about what's on at The Elgin children's centre.
For more information about services available at the Elgin Centre, contact Elgin Children's Centre, Elgin Road, Gateshead, NE9 5PA, phone 0191 433 6300 or email gatesheadchildrenscentre@gateshead.gov.uk